About Flippa
Who are we?
Flippa is a Melbourne-based business founded in 2009 by Mark Harbottle (BRW Entrepreneur of the Year 2012) and Matt Mickiewicz. Mark & Matt also founded 99designs.com and Sitepoint.com.
We run the world's #1 marketplace for buying and selling online businesses with total sales already exceeding USD$200m, and we're on track to almost double sales in 2018.

With around 40 employees we're small enough to still have the speed, agility and excitement of a startup, but with our market leadership and consistent profitability we're extremely well placed to grow into a major business.That means we need more awesome people to join our talented team.
We pride ourselves on our customer focus, our learning mindset, our culture of experimentation and innovation, and our willingness to risk failure to achieve something awesome. We believe that a small group of people, with the freedom and responsibility to work together towards clearly articulated outcomes, can achieve anything. So we aim to hire the best people, set them up to be successful, and get out of their way.
Flippa has offices in Australia and Philippines with a range of staff working in the US, NZ, Jamaica and SE Asia.

Headquarters
Collingwood, Victoria, Australia
Could there be a better location than Collingwood? We're just ten minutes by tram out of Melbourne's CBD, and with Smith Street only a couple of hundred metres away, everything you could possibly want - great coffee, awesome restaurants and cool microbreweries - is within a few minutes walk.

---
Our People
Flippa is an awesome place for great professionals – you'll be working with talented colleagues, tackling challenging problems and working with a team that gets stuff done and has fun doing it. We're a social bunch and we spend plenty of time together outside of office hours. We reward hard work, value our people and celebrate our wins.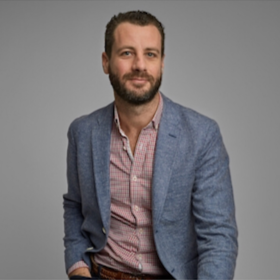 Blake Hutchison
CEO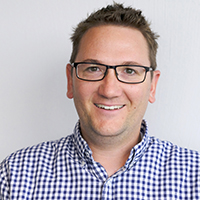 Grant Robson
Chief Financial Officer
David Cornford
Marketplace Operations
Rebecca O'Connell
People & Development
---
Perks & Benefits
Flippa offers a competitive benefits package with plenty of career development opportunities.
Annual Health & Wellness Budget
Study leave to support you with further education
Support for parents with paid maternity and dad/partner leave
Social Good: volunteer days to give back to the community and matched giving events
Free Fuel: we have a fully stocked kitchen with fresh fruit, drinks and coffee machine.
Collaborative work spaces with plenty of ways to get to know your team mates with a catered fortnightly lunch, first Friday of the month drinks, ping pong tables and more
---
Recruitment Process
Phone Call
Initially we'll start with a straight up chat where we introduce ourselves, the company and where we are headed and then let you tell us a bit about yourself. This is a great time to ask us lots of questions so that you know what is ahead.

Practical Exercise
We're big believers in seeing some relevant professional work and have small practical tasks, two to three hours' effort, to give you to complete. This allows us to see how you think in a comfortable environment, and gives us something to work on together in the next round.

Office Interview
The next step is to invite you to our offices for a round of technical interviews (whatever your role is), and build upon the practical submission so that you have something you're familiar with. We endeavour to get through all of the step in a single morning or afternoon to reduce the burden on your time. This generally concludes with an interview with the CEO so that you're familiar with the whole organisation.

Offer
Once the team have deliberated and references have been checked, an offer will be put out promptly hopefully with an equally rapid acceptance!
---